Kitchen Countertops & Kitchen Design Services in Northville, MI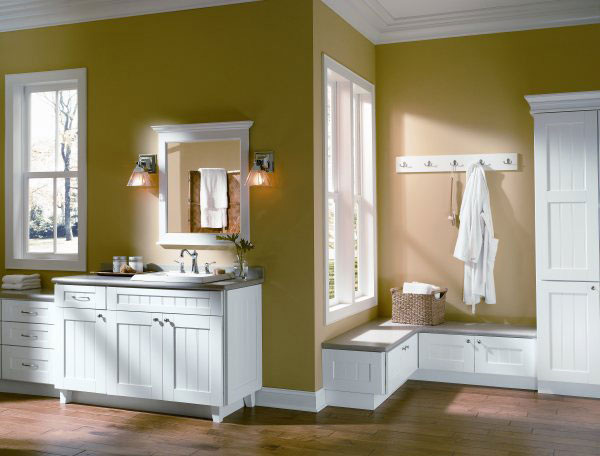 Extraordinary Kitchens is a premier kitchen design company that has been creating elegant spaces and providing award-winning service to homeowners in the Northville area for over 15 years. Extraordinary Kitchens employs some of the most talented and service-oriented kitchen professionals in the industry including designers, cabinet-makers, and installers.
We work with the leading suppliers and manufacturers in the industry to provide our clients the highest quality products at an exceptional value. We've transformed hundreds of kitchens across Michigan - bring your home to life with Extraordinary Kitchens!
Extraordinary Kitchens is built upon our commitment to providing you with extraordinary:
Service
No rushing, no pressure, no imposing someone else's schedule on yours.
Quality
In all our dealings with you, in our process, our workmanship, and in your finished kitchen.
Value
We deliver unsurpassed value to you for every penny you invest in your kitchen. Value that you experience not only in your finished kitchen but also in how:
We listen to you.
We help you create a design that takes the "picture in your head" and makes it into a reality.
We install without kicking you out of your own kitchen.
We care for and respect you and your home as you do.
Custom Kitchen Designs in Northville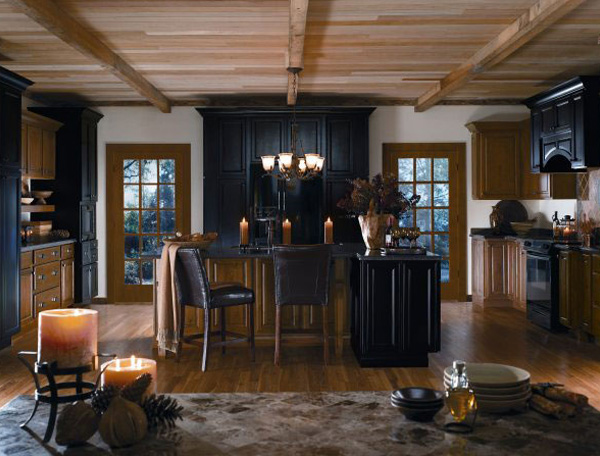 Extraordinary Kitchens believes that your new kitchen should not only be functional and stylish, but it should be tailored to fit your personal vision and lifestyle. That's why we are dedicated to working closely with our customers to create unique and extraordinary designs that fit their personality and home aesthetic.
Our professional and experienced kitchen designers are up to date on the latest trends in modern kitchen design, as well as the leading brand name products. Using the latest computer aided design software, we develop designs inspired by your ideas and tailored to your budget and lifestyle.
From our initial free design consultation, all the way to the execution of your kitchen remodeling project, you are a vital part of the process. Together, we will:
Discuss your goals and the vision for your kitchen.
Browse product lines at our state-of-the-art show room.
Select the perfect products and materials that fit your look and budget.
Create a custom design using the latest computer aided design software.
Order, deliver, and inspect all cabinetry, countertops, fixtures, and more. Coordinate a timeline for installation that works with your schedule.
Elegant, High Quality Countertops and Custom Cabinetry
We take pride in offering a full-service solution for designing and building the ideal kitchen for your home, all at fair and honest prices that can work for any budget. Our ultimate goal is customer satisfaction, and when we see the joy on our client's face, it makes all the hard work and long hours worth it! We'll help you explore the variety of options and specs for your:
Countertops
Laminate & Compact Laminate
Quartz
Solid Surface
Granite
Marble
Travertine
Limestone
Onyx
Porcelain
Cabinets, Custom Cabinets and Specialty Cabinets
Door Styles
Specialty Doors
Finishes
Molding and Embellishments
Door Hardware
Hear what our clients have to say about our work!
James and John did a great job! James was very responsive in making a couple of design changes early on and getting me revised elevations and measurements. John was great in getting the construction going, installing all the appliances, finalizing details and taking care of some loose ends. Jeremy's excellent carpenter skills and attention to detail resulted in a beautiful set of cabinets.

Flooring was not included but I was able to hire SIoan, their tile guy, to install my new porcelain plank kitchen floor in addition to the backsplash and he did a great job, too! The entire team was great to work with from start to finish. I would not hesitate to hire them again. Had to hire my own electrician for the electrical work. Nancy G. from Grosse Pointe Woods
From the first contact, this whole experience was great! John, the owner, came out and gave us ideas and options. We explained that we needed to keep costs down and he was very considerate of that fact and we were able to stay within our price goal. He gave us a realistic timetable as to how quickly the job could be done. He and his crew did a wonderful job. They were always on time, very respectful and pleasant to be around. When we had a slight problem with a door, he came back out and fixed it. He made it clear that he would try his hardest to make sure we were satisfied customers and we are.

We love our new kitchen. My husband and I highly recommend Extraordinary Kitchens to anyone who wants a great kitchen and wants to be treated well. We plan to hire his company again when we're ready to re-do our bathrooms. Marlene S. from Milford
---
Bring your home to life with elegant kitchen designs and award-winning service from Extraordinary Kitchens! Send us a message or schedule your free in-home estimate instantly with our online booking system.